Small unmanned aerial systems (sUAS) technology continues to provide global organizations with new solutions for inventory, delivery, and surveillance. And as those capabilities expand into new business and consumer applications, so must security providers ensure that the increase in sUAS traffic is monitored, and any uncooperative or threatening sUAS are identified and addressed before they cause disruption, damage, or harm to people. 
Dedrone today is introducing DedroneTracker 4.1, building upon the success of our foundational software platform to provide critical advances for security providers to detect and act upon drone threats. DedroneTracker 4.1 delivers Dedrone customers upgraded core components that address the growing and evolving threat of unwanted or uncooperative sUAS in our airspace. 
DedroneTracker 4.1 offers eight critical updates to core platform components and new features, including:
‍
1.

Advanced Radar Integration
Dedrone provides an open-systems architecture, which allows our customers to select the sensor technologies which best fit their individual needs and problem set. The core of any drone detection system starts with RF sensors, which detect drones on the basis of their radio signals.
‍However, drones may fly autonomously and follow a pre-programmed route, making them nearly invisible to RF sensors. Organizations such as airports and militaries have to protect larger areas, and radar systems, with their long-range detection capabilities, may be helpful. DedroneTracker 4.1 provides interfaces for radar systems from selected technology partners.
‍

2.

Automatic Verification by PTZ Cameras
For organizations that require visual verification of a drone, cameras may need to be added to a counter-drone technology platform. DedroneTracker 4.1 features an intelligent sensor fusion technology which enables PTZ cameras to automatically verify radar detection data. DedroneTracker 4.1 automatically fuses the data from different sensors, including radar, PTZ cameras, and RF, to provide a clear understanding of airspace activity.
3.

New Classification Options for Organizations with Active sUAS Programs

As more organizations bring sUAS to work, DedroneTracker 4.1 now enables security providers to focus on only those alerts that need intervention - an important step towards managing commercial drones activity. New classifications include "friend" for sUAS that are recognized or a part of an organization's sUAS program, "foe" for any unwanted or uncooperative sUAS, and "ignore" to shut off any alerts that may not need further investigation. 

‍


4.

Thermal, Infrared sUAS Detection via High-Performance PTZ Cameras

Supporting the latest advancements in radar and PTZ technology, DedroneTracker 4.1 now provides accurate visual verification of sUAS in low-light environments through thermal and infrared detection. Depending on the model, PTZ cameras can visually record and track drones at distances of several kilometers, even in adverse weather conditions, so that security teams retain a maximum overview of drone activities in their airspace at all times.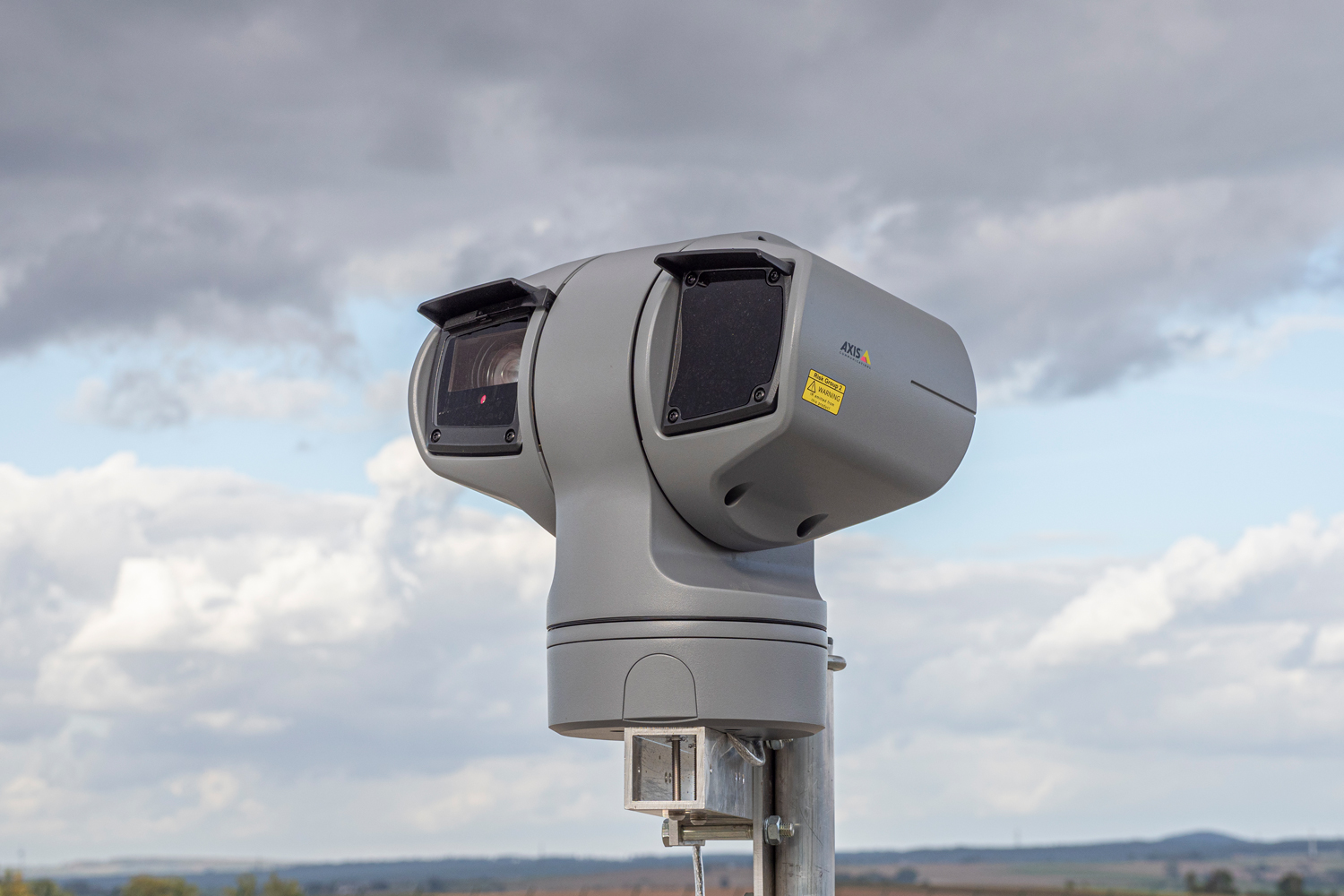 5.

Stabilized Drone Tracking in Live Feed & Recordings

When PTZ cameras are integrated into DedroneTracker, customers are able to view a feed of the flight. DedroneTracker 4.1 features new updates to our AI-based video analysis feature, which includes an advanced and proprietary sUAS recognition algorithm.
‍
6.

PTZ Control via Separate Dashboard

DedroneTracker 4.1 has an extra cropped view for a better overview and control of visual detection with PTZ cameras. A PTZ operator can use DedroneTracker 4.1's PTZ dashboard to connect to different cameras across a single installation, operate them intuitively and orientate themselves using a new, interactive map. In addition, users can save and mark selected images or video recordings with detected drones for post-event analysis.


‍‍
7.

Continuous Upgrades to Proprietary sUAS Signature Database, DroneDNA

Detection accuracy of sensors relies on known drone signatures in DedroneTracker's proprietary database, DroneDNA. DroneDNA provides specific information on the exact type of drone, helping immensely to reduce the false-positive and false-negative detection rate. DedroneTracker 4.1 comes with the most DroneDNA updates of any software upgrade, and now provides users with automated monthly updates of DroneDNA.


‍
8.
Upgraded User Experience for Coordinated Incident Response
The re-designed and enhanced home screen improves user experience to ensure a rapid threat assessment and coordinated incident response. DderoneTracker 4.1's improved drone path accuracy during the alert enables security teams to deploy appropriate, timely, and effective countermeasures.
Since Dedrone's establishment in 2014, security organizations around the world have seen laws about drone activity change, new technologies being introduced, and significant threats to their airspace emerge, including drone attacks at oil pipelines, correctional facilities, and continued interruptions at airports, public events, and over military installations. DedroneTracker continues to provide reliable detection data, and intuitive analytics tools such as heatmaps and automated reporting, for security professionals to understand drone activity and protect critical assets. 
For more information on how you can access DedroneTracker 4.1, and the Dedrone counter-drone technology platform, contact us here.